The Queer Store is an unique enterprise producing a collection of greetings cards that celebrate pop and queer culture. It's by Bristol-based wife and wife duo, Paige and Nikols, from their canal narrowboat.
The Queer Store is available online and in The Queer Emporium in Cardiff, where I picked up two of their cards. The first a simple congratulations card for new parents, "Congratulations Papas!", and also comes as "Congratulations Mamas!".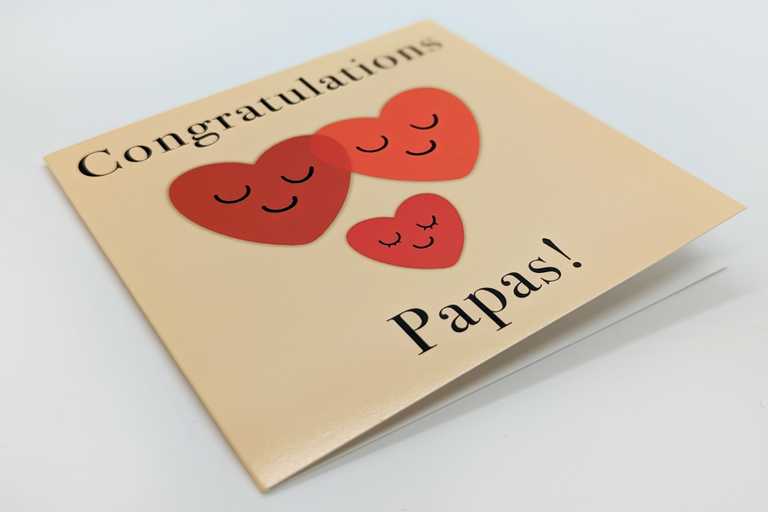 Speaking of parents, they have a few cards for mothers and fathers — one, "Mum, thank you for always being an ally", featured on their Instagram.
The second card I picked up has a very pretty pastel gradient background and a simple message, "I'm so proud of you", with little sparkles.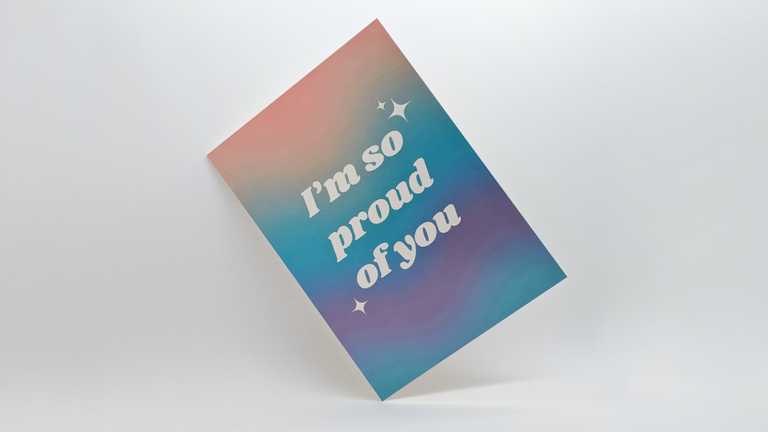 This greetings card comes in several different colours, including the colours of the various pride flags: rainbow, non-binary, pansexual, bisexual, trans, and lesbian flags.
Some reviews on Etsy:
"Such a perfect card for my sibling, she absolutely loved it. I asked for a personal message to be added, and it was clearly and neatly written. It arrived in very good time. I shall definitely be coming back for more cards in the future"
- Jelena
"Gifted to a young relative who needed a little extra love and support. Seller went above and beyond, and I can't express how great it was."
- Lucia
"Perfect card for my wife for valentines day! Really nice quality - would definitely buy from this shop again."
- Katy