The Art File is an independent publisher of greeting cards and stationery, with collections designed by their own in-house team and freelance designers.
I picked up one of the cards from their Fierce & Fabulous collection, designed by Beth, one of their own designers. This collection of cards have a wonderful minimal aesthetic and modern design. This collection "celebrates diversity and female empowerment" and features a range of skin tones.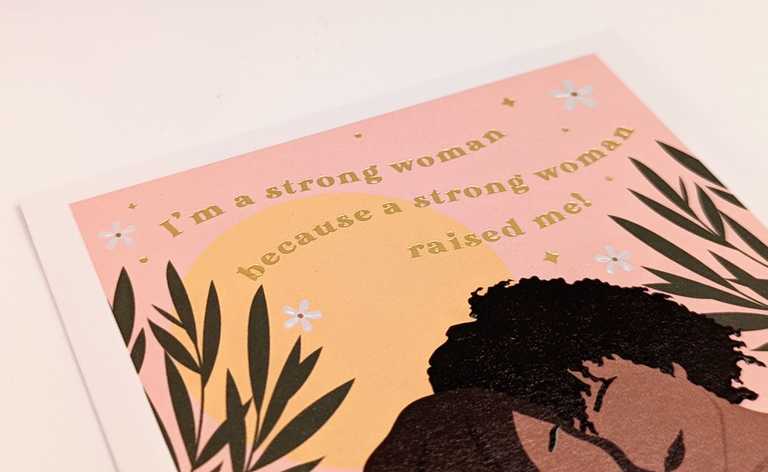 This Mother's Day card with the message "I'm a strong woman because a strong woman raised me!" features a loving embrace of two women with dark skin tones on the front. The outline of the women and the flowers are embossed to give the details of this front illustration extra depth.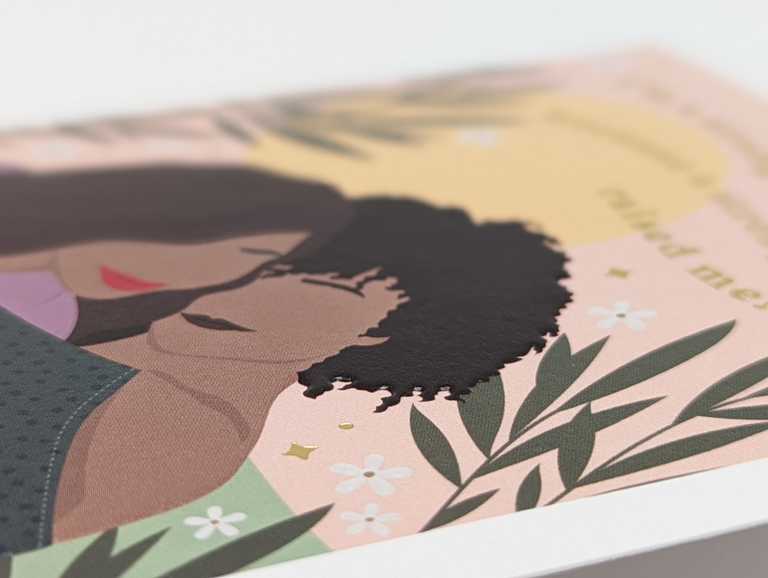 Following the success of their Fierce & Fabulous collection, The Art File have also created a diversity and empowerment collection for men called You The Man.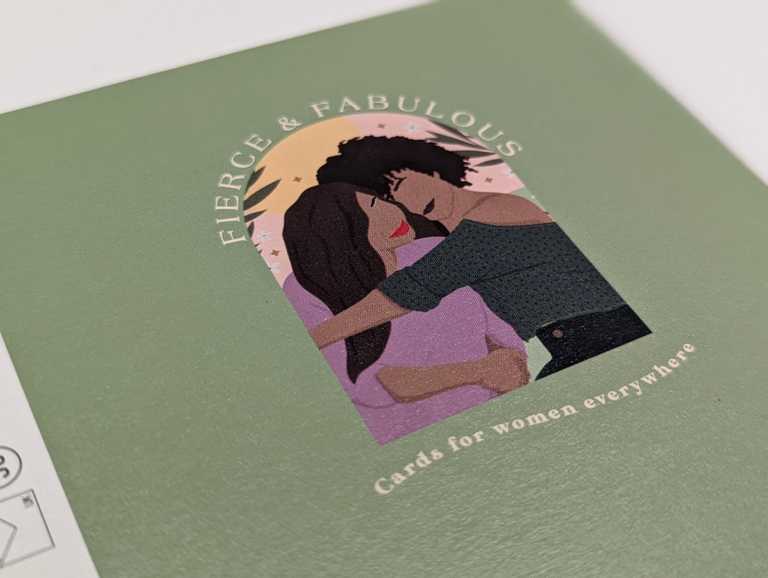 I also picked up another of The Art File's mother's day cards outside of the Fierce & Fabulous range but still with an inclusive illustration. It's simple and cute. I particularly like the cat both in the foreground and featured again in a hanging photo.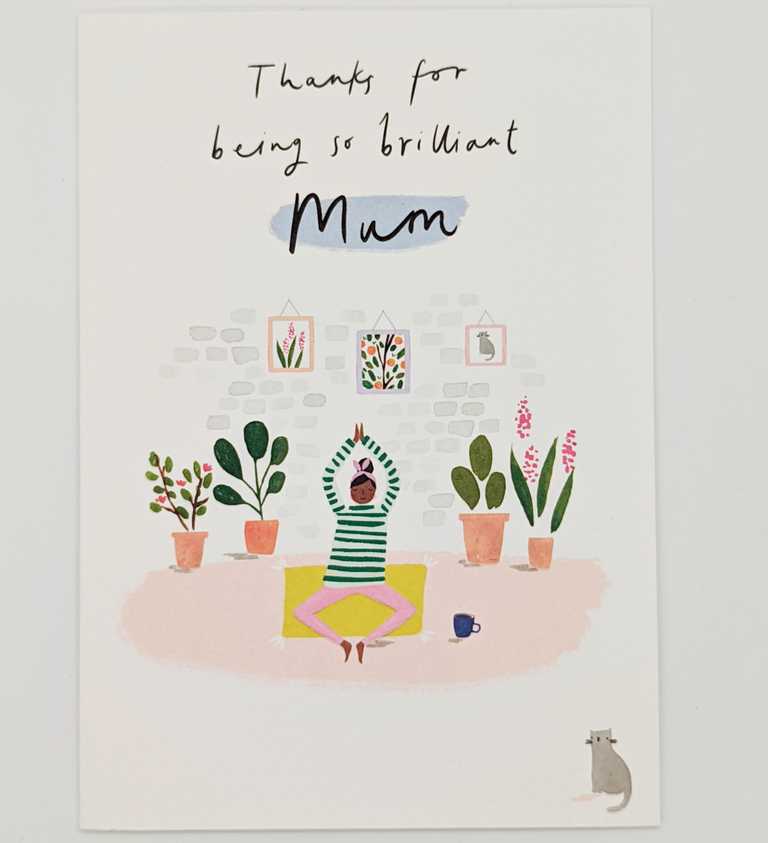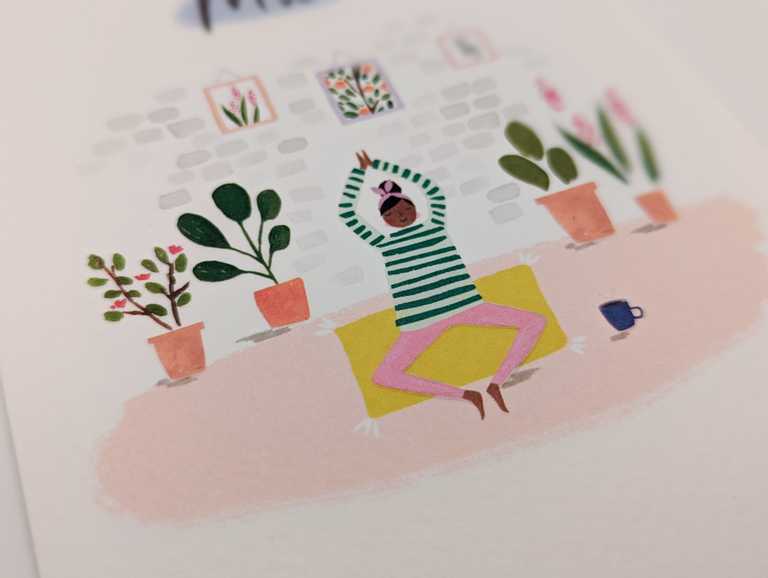 The front design is embossed and the card simply has "Happy Mother's Day" inside.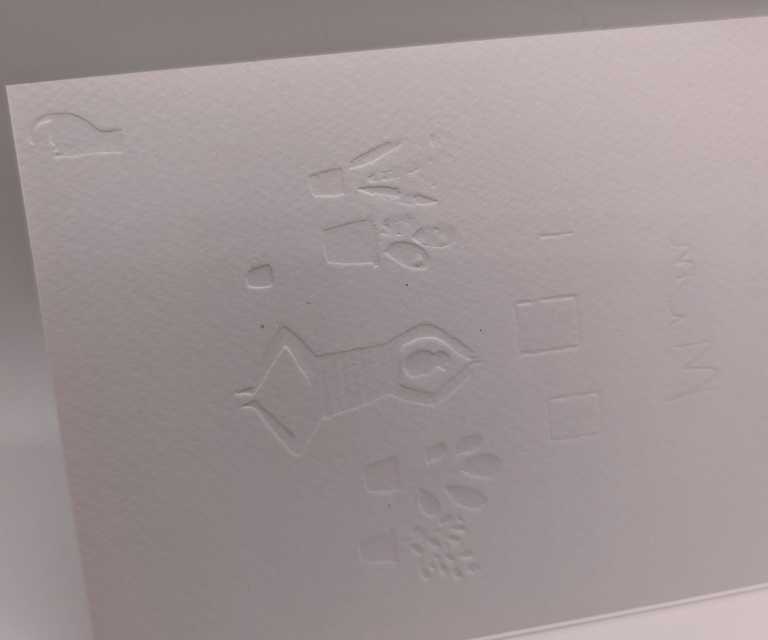 The Art File is available online and on the UK high street.