I've long admired Paperbear's cards. Three dimensional birds, flowers, cakes, musical notes that unfold towards you as you open their cards. Paperbear's designs don't look or feel like gimmicks - their cards feel special.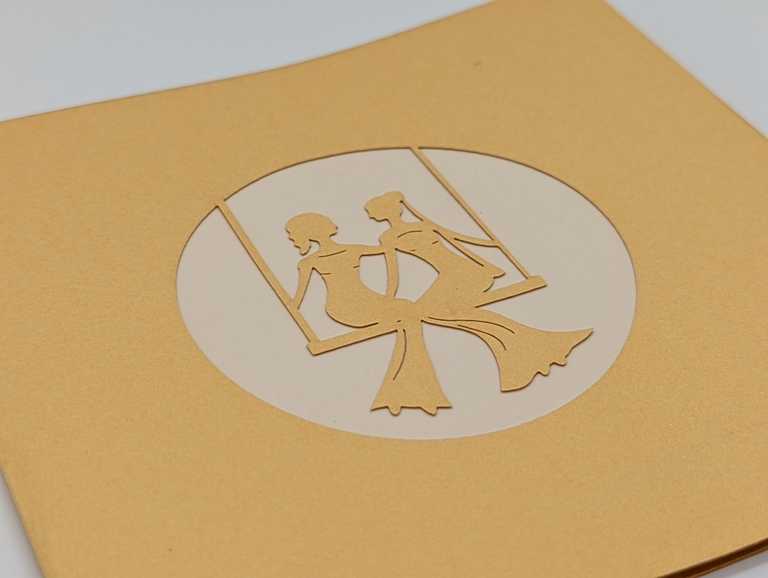 Their same-gender cards include designs of grooms or brides on a swing, two men or two women on a park bench, and two grooms riding a tandem bicycle. The silhouettes are simple, yet the 3D card construction is complex. I like that the actual mechanics of the 3D folding is mostly hidden and doesn't add a lot of bulk to the card itself.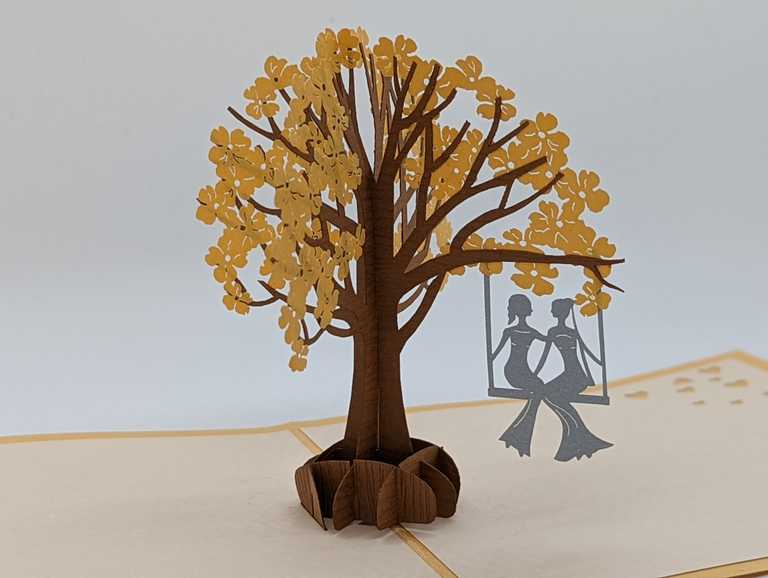 I bought one of their 'Brides on a Swing' cards, which cost €4.99 and delivery within Ireland was €1.60. Despite the card coming in a strong 'Do not bend' envelope and housed within a Thank you card (see below), my 'Brides on a Swing' card still suffered a slight bend in transit unfortunately. Given the precautions, I think I was just unlucky.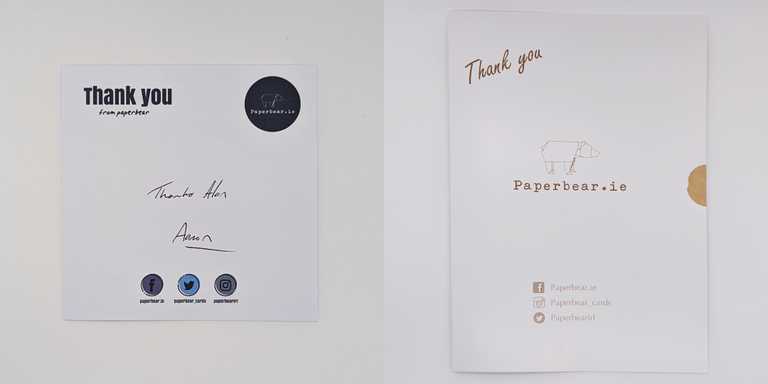 I have to say I was really impressed with the feel of the card and I liked the extra cut-out details of hearts and flowers.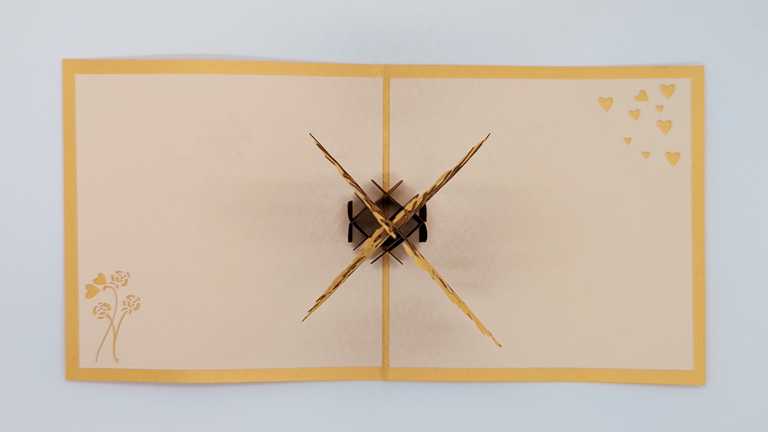 Katie and Aaron Dowling got the idea for Paperbear while travelling in Spain and set it up in 2013. They've teamed up with the non-profit organisation One Tree Planted to plant at least one tree per day to help offset the paper used by their business as well.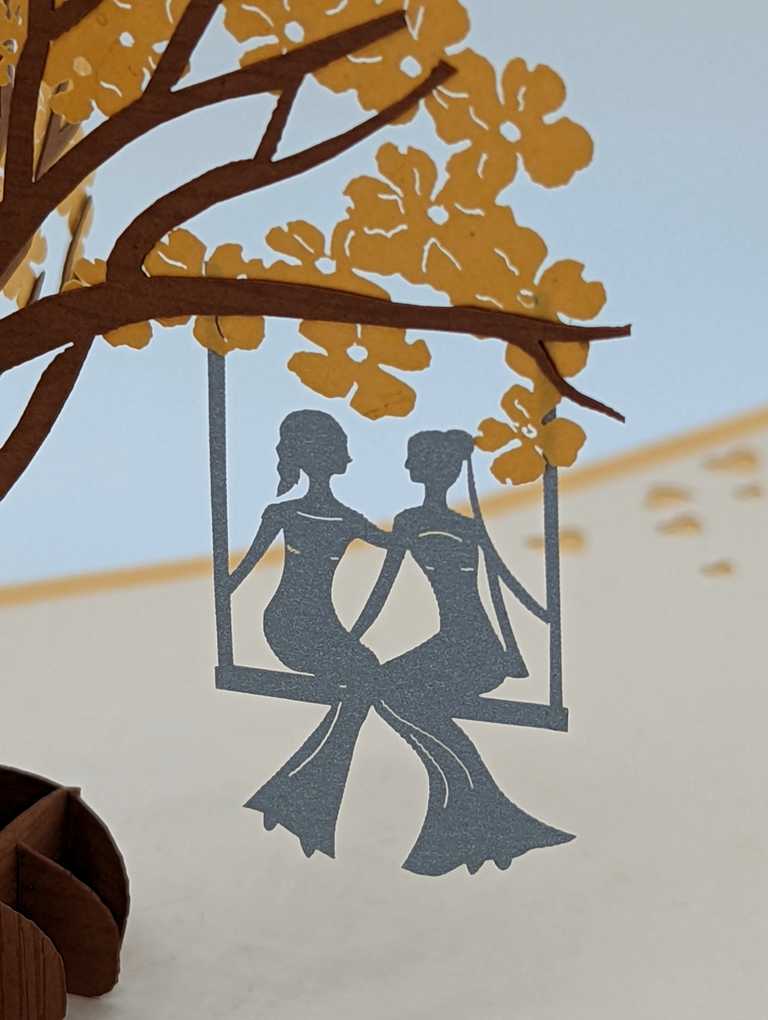 They also have cards available as Gaeilge.